Does AJTO Diddle Kids?
We've all heard the rumors going around the town. That there's a diddler among us. Some sick fuck that likes touching kids on their pee-pees. The rumors of course state that the diddler among us is none other than the Taxi Business owner AJTO. The Gazette makes no claim one way or the other, we're just asking questions.
There was a different scene in the Church this past Sunday though. While the Pastor, Professor Roach was giving a sermon he dared to ask the question to the people in the church. Is AJ a diddler? AJ's guilt seemed apparent when he fled the church and was chased by a mob consisting of several citizens and even cops. He was then lynched but paramedics who arrived at the scene after managed to keep him alive... somehow.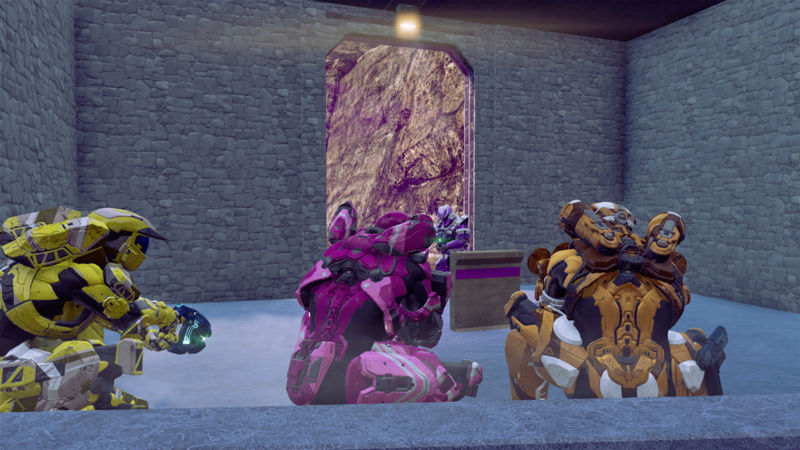 View from inside the church. AJ is the orange one
The Toasty Bagel Bar announces a new "drink"
The Toasty Bagel bar's owner, Thresher, announced that they're providing a new drink. That drink is the "Liquid Bagel". Those that try the drink, which costs 50 gulchmarks, are warned that it'll fuck you up. Some have even compared the drink to the drug bubbles, especially since it's not in liquid form. One such taster was off duty cop Stupid Knob. After he took it, he ran out of the bar and in front of a cop car. He was raving and taken in for questioning. He kept insisting that he was on drugs but after Thresher was called in and answered questions, the police ruled that that wasn't the case... probably. 
Gulchtopia Grand Prix Postponed
A race that was set for this weekend has been postponed after the authoritites got wind of a criminal attempt to rob the event. The group's organizers put out a statement that follows:
"We have gotten information hinting at a criminal group's intent to steal the trophy, prize money and even several of the vehicles used in the upcoming race. Due to this we'll have to postpone the event until we can get some better security."
They were refused to state what group was planning the attack or where they got the information from. So all the Gazette can state is what's been said here.
New Gazette Offices Come at Great Cost
The Gazette has gotten a new office! After the avalanche that wiped out the last town we were in the Gazette was operating in a small boat off the coast of the Island Gulchtopia was relocated to. However, we've now collected enough cash to purchase a new office in the Gulch. It took nearly everything the Gazette's current owner Avery Jhewburner had, but in a statement he said: "Totally worth it. We'll carry the Gazette into a new era."